Coast Live Oak Quercus agrifolia
The Coast Live Oak is an evergreen tree wth a rounded shape and dense foliage. The trunk is often bent with multiple gnarled branches spreading in all directions. They grow up to 80 feet tall although they often grow wider than they grow tall (up to 120 feet or more wide) with trunks over 10 feet in the largest of mature trees. As their name suggests they grow close to the coast in mild areas where summer fog is common and there is rarely a hard freeze or snow in winter.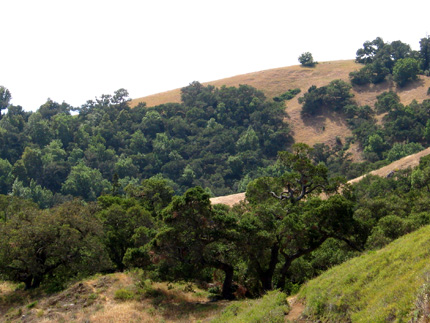 Coast Live Oak mixed with some Interior Live Oak and California Laurel Bay. They also often grow in association with Madrone, Toyon, and other Oaks.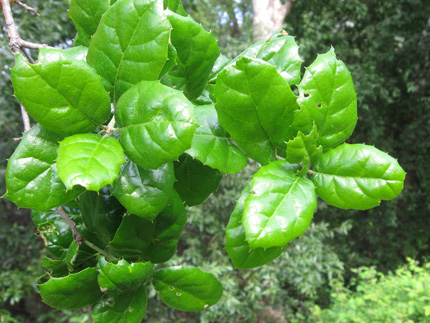 The Coast Live Oak's dark green thick leaves are oval with small spines along the margin and measure 1 to 3 inches long.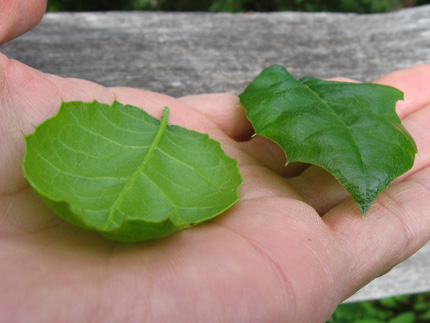 Cup shaped leaves (convex) are the easiest manner to distinguish the Coast Live Oak from other Live Oaks.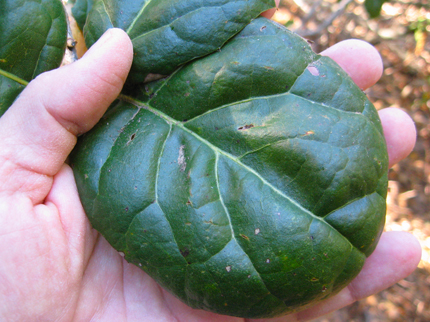 Perhaps the largest Coast Live Oak Leaf I have ever found. This leaf measured 3-5/8 inches wide by 4-3/8 inches long.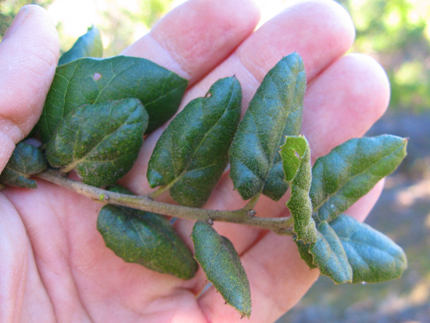 This nearby Coast Live Oak has small leaves, demonstrating the variable range of leaf shape and size.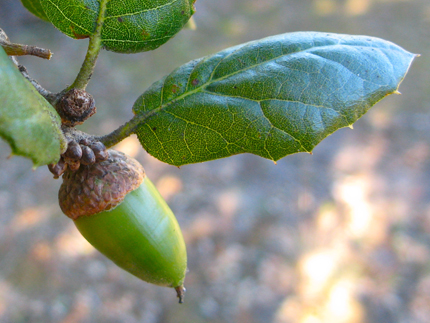 Acorns of the Coast Live Oak also range in size and shape.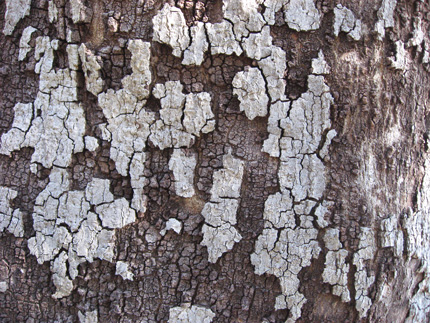 The trunk bark of a mature live oak is rough and sometimes layered. Young oaks and newer limbs of mature trees have a smooth silver-gray bark.