Green Gulch Zen Center
Green Gulch Farm Zen Center is a Buddhist practice center in the Japanese Soto Zen tradition offering training in Zen meditation and ordinary work. It is one of three centers that make up San Francisco Zen Center, which was founded by Shunryu Suzuki-roshi.
Green Gulch Farm is located in Marin County, just north of San Francisco, in a valley that opens out onto the Pacific Ocean at Muir Beach. In addition to the temple program of zen and study, there is an organic farm and garden, as well as a guest house and conference center.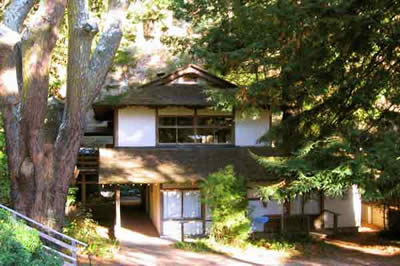 Photos of Green Gulch Zen Center
Visit the Green Gulch Zen Center website

Green Gulch Farm Zen Center
1601 Shoreline Hwy
Muir Beach, CA 94965

To register for an event at Green Gulch Farm, call their toll free number 888.743.9362 or local number 415.475.9362.