Utilitius polii var. electicifolia
These unusual non-natives made their way along the coast of Big Sur shortly after Highway 1 was opened. Initially planted by humans, many researches fear they may have naturalized to the Santa Lucia Mountains. Their few but thin long branches reach great distances and can be extremely painful (even deadly) to the touch. Fallen branches have been know to start wild fires. Since they are frequently seen along Highway 1, I have included them here.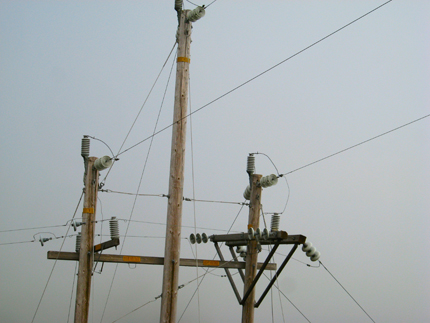 A mature specimen can have multiple thin brances and often will bear numerous cones. The thin bark can range from dark black to pale white.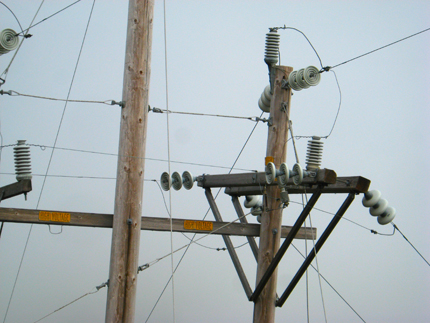 Detail of the mature cones and numerous thin branches.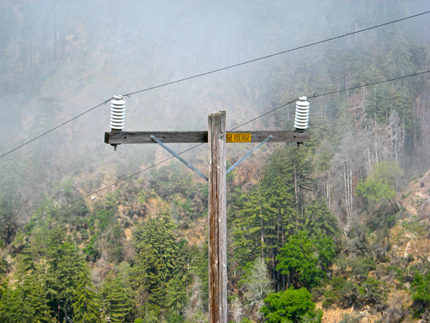 A young specimen in the wild with only two branches and cones.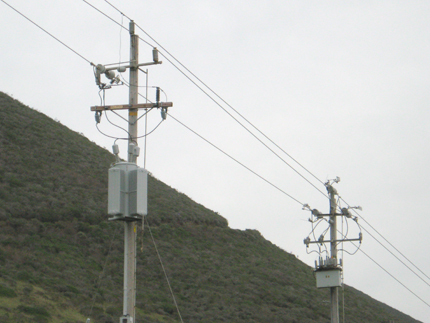 At branch junctions in mature specimens and other less frequent locations, the keen observer will find large fruiting bodies that range from cylindrical to square in shape. Almost always gray in color, these appear to be associated with dispersal of energy within the plants larger system.
Utilitius polii var. telefonens
A variation that is also seen near roads and developed areas. It too has escaped into some wild areas. While not painful to touch, and with thicker branches, early research finds they appear to be linked to intraspecies communications in a recently introduced non-native animal species.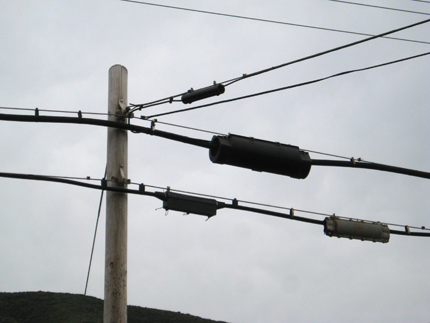 Variation telephones exhibits thicker branches and, sometimes, as seen above, large growths (or burls) along the branches usually found near to the trunks.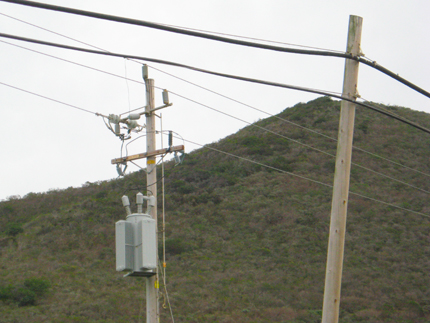 The photo above compares both variations, electrifolia in the backgroud (left) and telephones in the foreground (right). Both share as similar colored whitish-gray bark. Little information and research can be found in botanical field guides about these strange and unusual species.
Utilitius polii var. lumens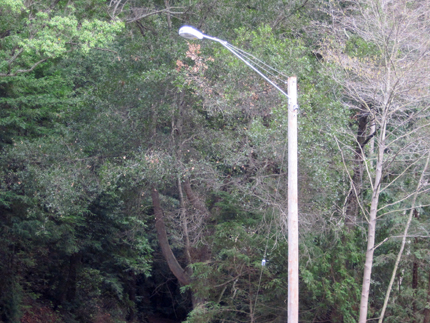 This new variation of Utilitius polii has recently been noted in areas near to human habitation. It is thought to demonstrate a type of bioluminescence in the darkness of night that is quite remarkable to witness. Many taxonomist feel this should be classified as a separate species. For unknown reasons both Jepson and Munz did not include this species in their Flora of California.