History of Esalen Institute
I am often asked about the various aspects of Esalen's unique history. There are several books that cover parts of Esalen's history. My interest here is less of an academic history, and instead anecdotal stories from my own personal experience of over 35 years with Esalen in various capacities. I am starting here with photos. Most of these photos were taken by friends that gave me prints. I have given them credit in each case where the photographer is known.
Here is link to a brief history of Esalen by John Callahan: A History of Esalen Institute
Esalen Institute Co-founders
The following are photos of Esalen's co-founders Michael Murphy and Richard (Dick) Price. I hope to post more historical photos of Esalen on this page in the future.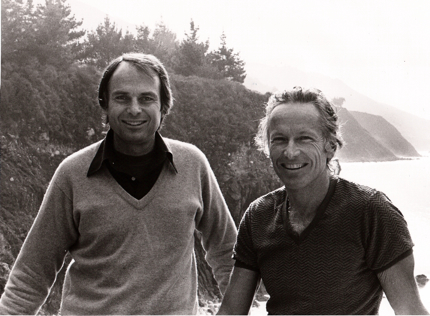 Michael and Dick on the Lodge deck with the coast in the background. Photo & copyright by Kathy Thormod Carr summer of 1985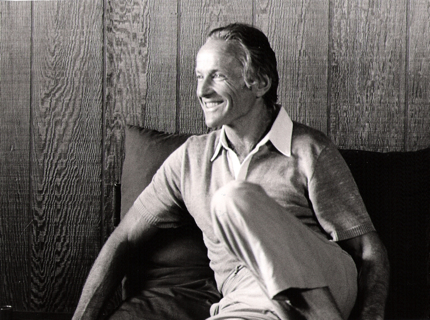 Dick Price in Maslow meeting room at Esalen. Dick was known for his development and work as a facilitator of Gestalt Practice. We co-led a workshop at Esalen called "Gestalt and Hiking Practice." His family dog, Aurora was listed in the Esalen catalog as one of the co-leaders, with a bio in the back of the catalog that read: Aurora Price has four legs, white fur, and likes to walk. Photo by Joyce Rogers Lyke around 1983.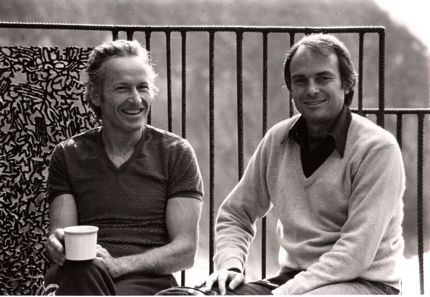 Dick and Michael on the Esalen Lodge deck, summer of 1985. One of my original interests in coming to Esalen was inspired from books by Michael and George Leonard on sports as a vehicle for exploring the human potential. Photo and copyright by Kathy Thormod Carr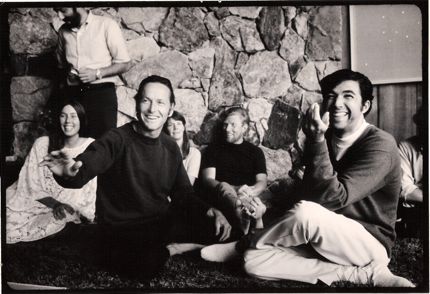 Dick Price co-founder of Esalen Institute and Julian Silverman in Fritz's meeting room in the early 70's. Julian lived at Esalen in many capacities. The popular work-study program was started by Julian during his time as manager of Esalen. Photographer unknown.