Trees of Big Sur and the Santa Lucia Mountains of Central California
Black Cottonwood Populus trichocarpa
Black Cottonwood is the tallest and largest of the poplar family growing over to four feet in diameter and 90 to 150 ft. tall. This deciduous tree is almost always found in riparian habitats or where there is surface water near by. The leaves are alternate, ovate to triangular in shape with very fine serration. The under sides of the leaves are paler green and sometimes show a light rust color.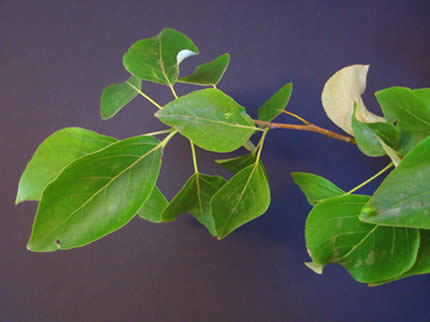 Young spring leaves in a young Black Cottonwood.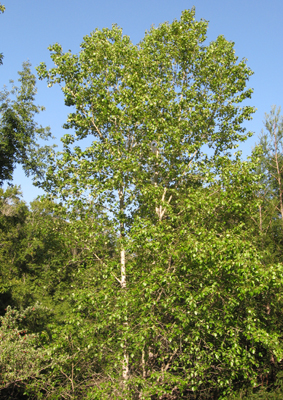 A young Back Cottonwood.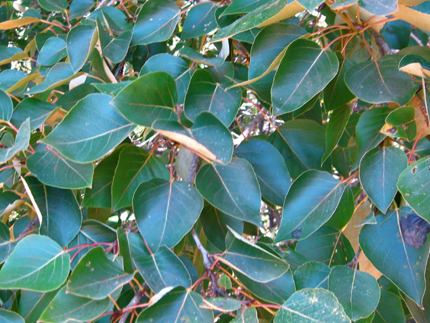 Darker leaves in a mature Black Cottonwood. Notice the hint of rust color on the undersides of the deep green leaves.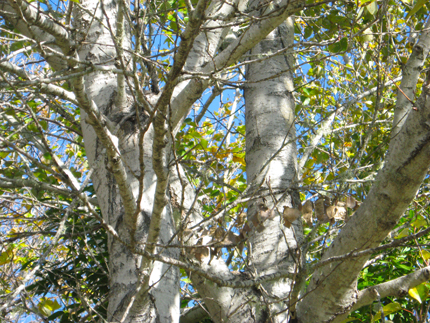 The bark of the young trees and upper limbs of older trees are smooth whitish-gray. Older more mature trees will have deeply furrowed rough thick bark that is darker (see below).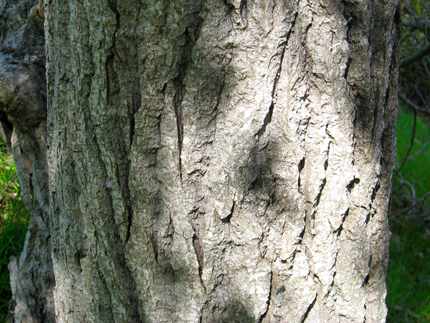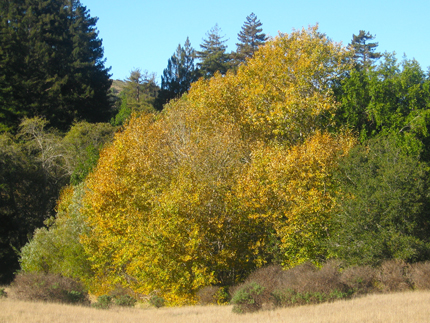 The Black Cottonwood leaves turn yellow in late fall and drop for the winter. On the edge of an open meadow this tree stands out against the other tree species that share the riparian (river or steamside) habitat. On the left are Redwoods and Alder on the right is Bay and Willows.